Apps
I released my first iOS App in 2011. It was called "Rugby on TV" and was an App which showed what rugby games were being shown on the TV in the UK. It remained on the App store for 5 years, but development had stagnated after the first 2 years. It was removed from sale in 2016.
In 2017 I got frustrated by the increasingly-complex and data hungry calorie counting Apps on the market, so I started working on an idea which would eventually become Moderation. I launched Moderation on the App Store in October 2018.
Moderation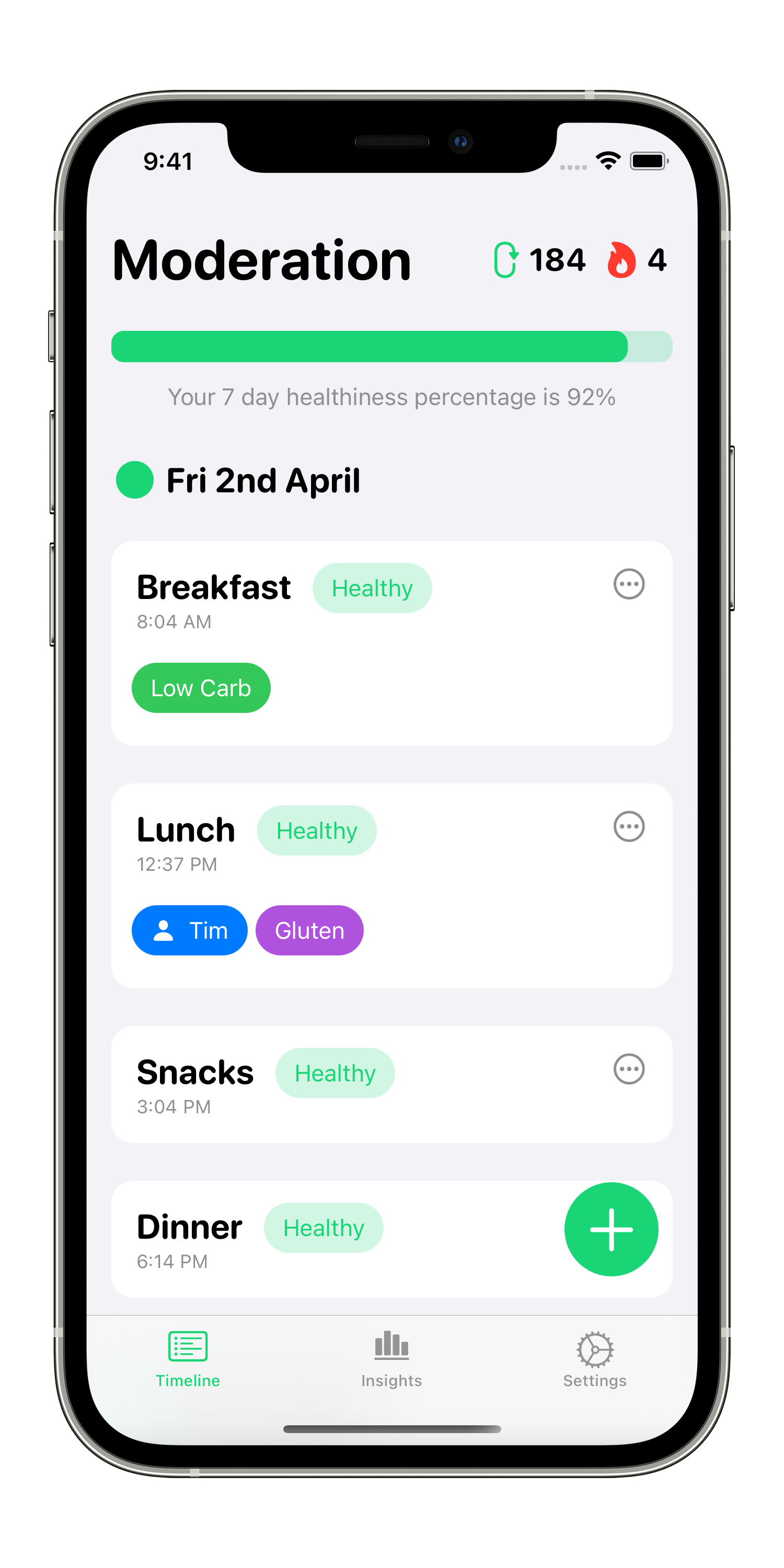 Moderation is a radically simple food diary, with a beautiful iOS-centric UI, which aims to bring the fun back to tracking what you eat. The App removes the complexity of scanning barcodes or counting calories, and instead presents a simple interface to quickly record if what you have eaten was healthy or not. People who track what they eat, are much more mindful and aware of their eating choices. Moderation makes this as simple as possible, all from just one tap per meal.